More than 15 styles available, choose yours!

Why are those "Festivalshop® Exclusive GOT Masks" 70% Off?
To celebrate our global launch and to establish our brand, we've teamed up with popular social media channels to exclusively give away 100 Masks(each variant) for 70% Off to our customers! We believe that this will create a special bond between the consumer and the buyer and will be great publicity through word of mouth. We will be only doing this giveaway for once so make sure you don't miss out! The price is going back to $70 once we run out of stock or when the timer hits zero! 
Our GOT MASKS are the perfect gift for any GOT enthusiast.  

Due to high demand and a large volume of orders, please be patient for your order to arrive. If you have any questions regarding this print, we typically reply under 12 hours or less. Your order is carefully packaged in mailing tubes to guarantee safe delivery.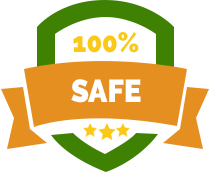 Return & Exchange: This item can be returned or exchanged within 30 days of delivery. Refunds are 100% guaranteed.




Shipping: We provide worldwide shipping, ships within 48 hours.
Please Note:  We do not sell wholesale to large distributors who sell these products for cheaper, these are EXCLUSIVE Festivalshop.co products and shipped from our own warehouse where it's made.